For Decades our Renowned Industry Experts have
Empowered Real Estate Professionals
For Compliance, Licensing, & Technology Innovation
Finally...

Everything in One Place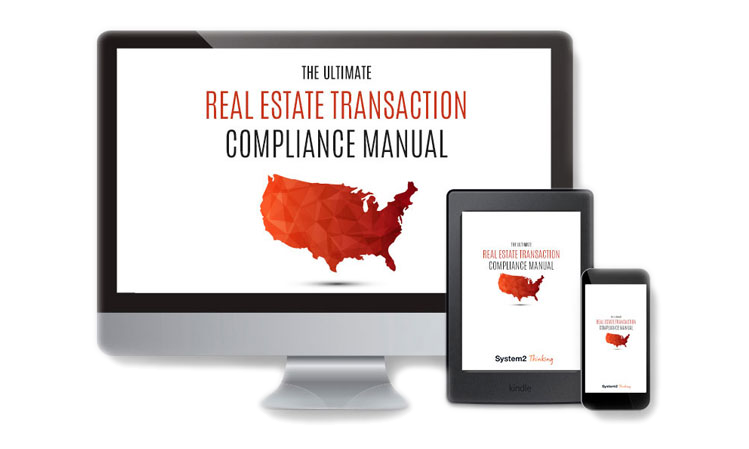 TRUSTED BY REAL ESTATE ORGANIZATIONS LARGE AND SMALL
Choose System 2 Thinking and you join our prestigious real estate enterprise clients across a wide range of industry participants, from Fortune 1000 enterprises to title and mortgage startups as well as technology providers. System 2 Thinking has provided trusted advice to hundreds of real estate service companies across the United States.
WHAT WE DO
System 2 Thinking solves all of the real estate industry's toughest challenges by providing unparalleled advisory in strategy, compliance, licensing, competitive consulting, technology and operations. System 2 Thinking partners with real estate service providers and technology startups all the way to Fortune 1000 companies, driving innovation to fuel business acceleration. With technical expertise and seasoned t veterans, we deliver transformational outcomes for a demanding and competitive environment.
LEARN MORE
WHAT SETS US APART, BY THE NUMBERS
We serve clients in all
us States
Technology Rollouts,
process improvement,
& compliance Projects
READY TO EXPERIENCE BUSINESS ACCELERATION?
GET YOUR FREE CONSULTATION TODAY.
System 2 Thinking's renowned industry experts have assisted hundreds of companies with technology rollouts, licensing projects, compliance issues, process improvements and acquisition strategies. We will make it happen for you with execution and cunning. Request a free consultation and come to know why System 2 Thinking is a top rated real esatate management consultancy.
07.08.2019
NYC-based management consultancy System 2 Thinking has published The Ultimate Real Estate Transaction Compliance Manual, the only encyclopedic guide to the laws and customs that ...
07.03.2019
System 2 Thinking is excited to announce the publication of The Ultimate Real Estate Transaction ...
05.25.2019
Over the last 20 years, a phenomenon has taken place. A huge percentage of commerce, ...
05.05.2019
Title agency mergers and acquisitions have reached breakneck pace. Growth in the title industry is offering a myriad of buying and selling opportunities. System 2 ...
Our Services
Mergers & Acquisitions
System 2 Thinking's veteran M&A specialists are uniquely qualified to help private and public equity investors navigate every facet of the complex merger and acquisition process. Our experts provide unrivaled consulting servicers to clients in developing robust growth strategies, identifying and capitalizing on opportunities, and completing thorough due diligence. S2T excels in designing innovative solutions to myriad industry challenges and supporting clients as they set and move towards achieving ambitious objectives.
Management Consulting
System 2 Thinking offers comprehensive management consulting services to title industry participants across all , sizes, and geographic locations. Our core competencies are varied and numerous. We have a proven expertise in mergers and acquisitions, technology, title insurance licensing, software optimization, regulatory compliance, strategy, and process improvement. Our consulting services are deeply rooted in a philosophy of holistic integration, i.e. ensuring company-wide optimization.
Technology Rollout
Acquiring new technology is only a piece of the puzzle. A company must wholeheartedly embrace the use of new hardware and software in order to maximize its impact. System 2 Thinking supports companies in carefully planning and executing multi-phase technology rollout projects. Our services are highly customized, crafted to meet the unique needs of each individual client. From coordinating logistics to training employees, we ensure a smooth transition and thorough implementation based on your requirements and preferences.
Title Insurance Licensing
System 2 Thinking's title insurance licensing services are available in all jurisdictions. Our title insurance professionals leverage years of experience and technical expertise in working closely with businesses to ensure that their licensing strategies are cost-effective and compliant. System 2 Thinking will personally help you obtain licenses on a state-by-state basis, notify you of impending license renewals, process renewals and carrier appointments on your behalf, and notify insurance departments of any changes.
Regulatory Compliance
Rules and regulations across regional, national, and international jurisdictions are continually being amended and updated. Evolving compliance requirements potentially leave your company vulnerable to enforcement actions and fines, as well as reputational harm. Regardless of industry or geography, System 2 Thinking provides clients with risk assessment services through strategic benchmarking and business performance analysis. Whether you are examining your current competitive position or contemplating entering a new market, we can advise you on the potential impacts of the latest regulatory developments with our time-tested strategies and cutting-edge regulatory compliance tools.
Business Strategies
In today's hyper-competitive market, it is important now more than ever before to be scrupulous in developing business strategies and solutions. S2T's consultants assist clients in meticulously positioning their organizations to respond to unexpected challenges using lateral networks, cross-functional processes, and reconfigurable crisis management teams. Our business strategists provide innovative solutions to mitigating organizational issues across all management strata, geographic locations, and associated corporate entities. We are prepared to help you navigate the complex decision processes that accompany a potential merger, acquisition, or strategic or organizational shift.
Resware Consulting
Integrating ResWare into your daily operations can be a complex, daunting task. Our in-house ResWare experts work closely with companies to create a training and implementation strategy that will maximize ROI, guaranteeing efficiency and scalability. Taking into account the unique needs and structure of different organizations, we provide our clients with a customized ResWare consulting project management report and timelines. We mentor your team for flawless execution of the strategy and support you as you optimize your title agency.
Process Improvement
System 2 Thinking's Rapid Impact Project was designed for organizations seeking fast, effective solutions to process optimization. This accelerated program maps a core group of up to five processes in your business, with the option of real-time process optimization sessions for instant results. The project can be completed in less than five business days.

S2T consultants dive in with process optimization education to prepare and motivate your process owners. Next, they will work with you to rapidly document processes using S2T's unique methodology that produces detailed, user-friendly process maps. The initial sessions capture up to 85% of each process, with a second round refining and improving the maps to a level of 95%. Our cooperative approach ensures a positive and rewarding experience for your staff.

Request a Call
INTERESTED?
Use the form below to get in touch